Welcome to the Louisiana-Mississippi Golf Course Superintendents Association's website. The Louisiana-Mississippi Golf Course Superintendents Association exists to support practical research on golf course management, provide quality continuing edcucation and to promote the growth of the profession.
2015 Schedule - Save these dates!
---
Thanks to Lessley Boyd, CGCS and all the great folks at Carter Plantation for a fantastic SuperPro
Congratulations to the Winning Teams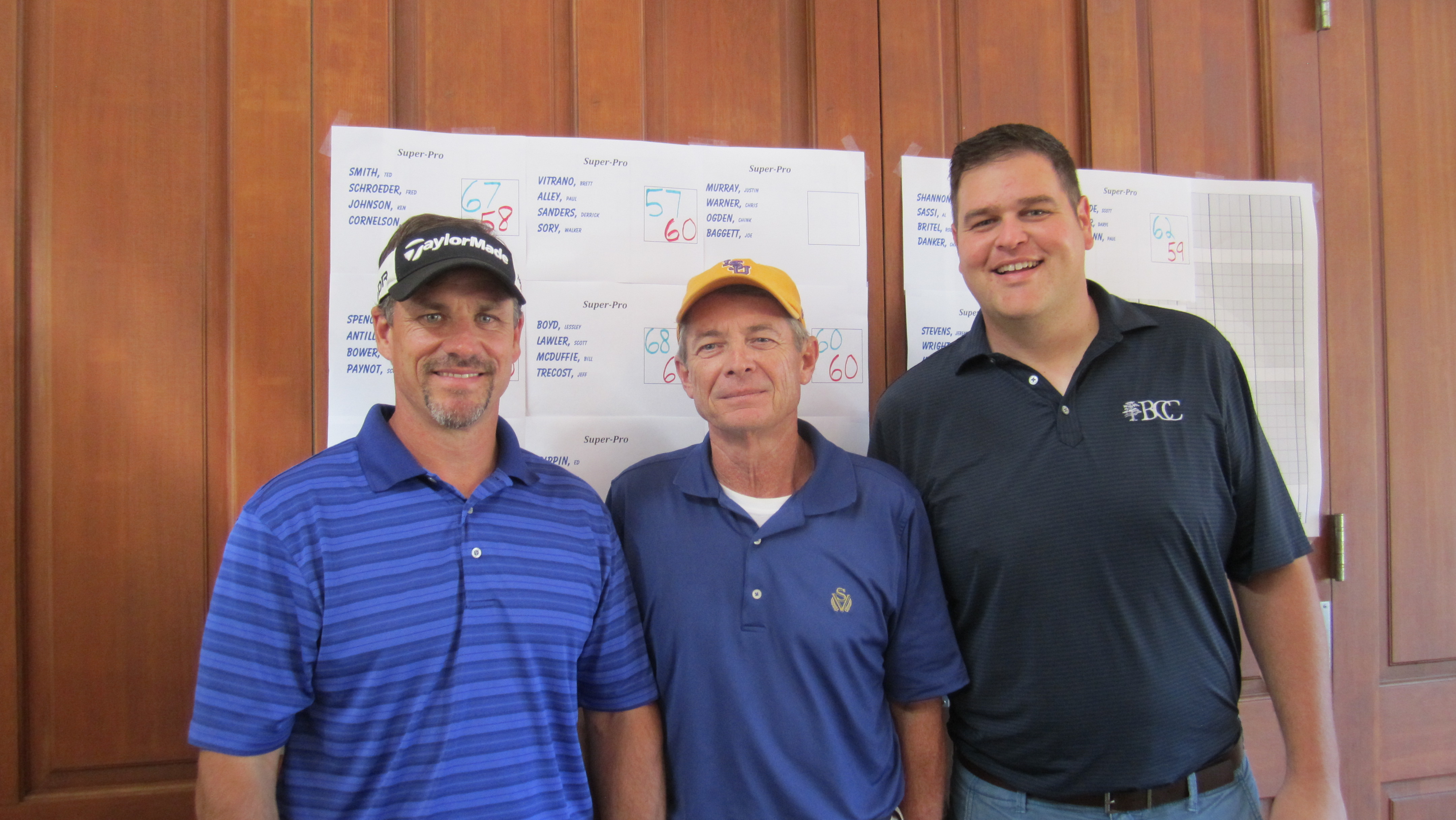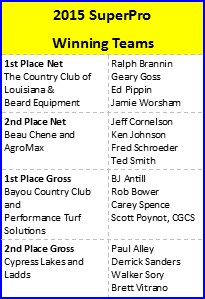 ---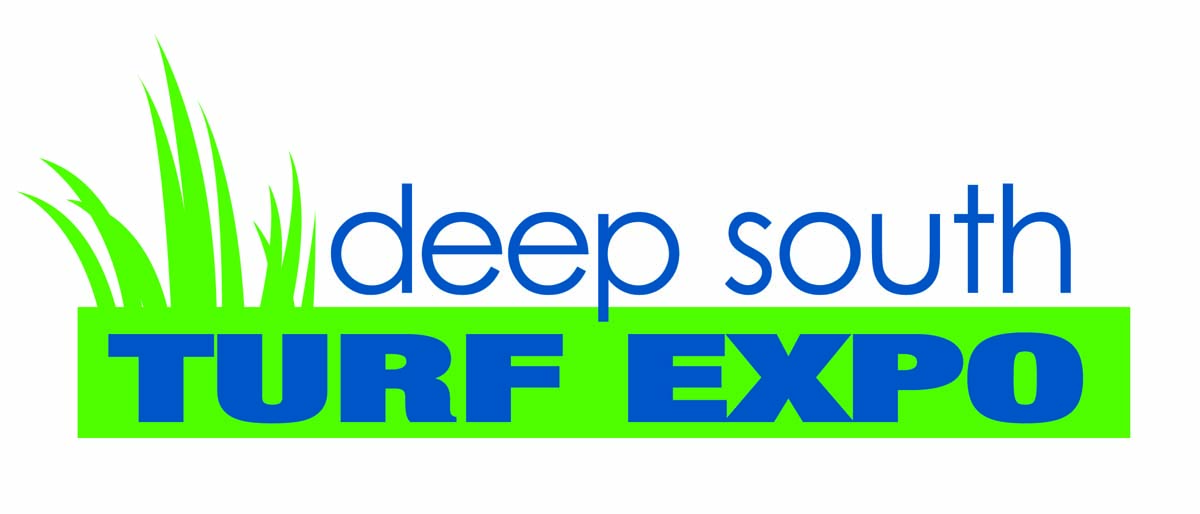 Coming to Biloxi October 13-15, 2015
Registration Open!

For complete information about the Deep South Turf Expo and Exhibitor Information, Click Here.
---
Louisiana/Mississippi Annual Business Meeting Enters New Era in 2015
For some years past the Annual Meeting of the LMGCSA has been held in conjunction with the Louisiana Turfgrass Association Conference and Show in Baton Rouge. While we have enjoyed the hospitality of the LTA,and it's always a pleasure to visit Baton Rouge, beginning this October we will hold our Annual Meeting in conjunction with the Deep South Turf Expo to be held in Biloxi, Mississippi October 13-15, 2015.
Our Annual Business Meeting and Election will be held October 14 at the Mississippi Coast Convention Center. We hope all our Members will attend as important business decisions and elections will be held.
For information on the Deep South Regional Show please click on the link below.For those registering prior to August 10th, a complimentary registration will be given to one employee. See the web site for details.
More information about the slate of officers will be published prior to the meeting so stay tuned!
---
September 12th -
Tailgating at the Mississippi State/LSU Game, Starkville
sponsored by Benji Nelson and E-Z Go

Football season will be here before you know it and along with it all those delicious football rivalries! Kickoff for the MSU/LSU game is at 8:15 and tailgate will be from 4:30-7:30. The Tailgate is located in Benji's customary spot in the Barnes and Noble parking lot directly across from the Northwest Entry Plaza. It will be the only large white tent in that area.
If you are planning to attend the game, don't miss this chance to catch up with your friends and colleagues and support your team!
"Thank a Golf Course Superintendent Campaign"
Check out the latest campaign GCSAA has created to help promote the wonderful work our members do day in and day out.
---